Is Your Car Ready for Winter?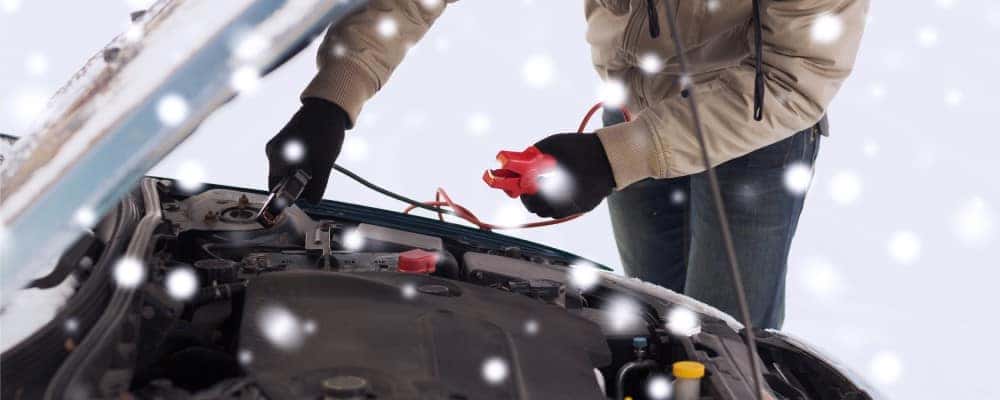 ---
With winter in full swing in many areas, many Buffalo drivers already have an emergency kit in their car prepared for cold weather and treacherous conditions. It's important to have a kit in your vehicle with some standard emergency items, but it's equally important to go through a maintenance checklist to ensure all the important components on your vehicle are prepared for sub-freezing conditions. It's no secret how nasty the winters can be in the Buffalo Niagara region, so if you haven't taken action already, use the following list to check your vehicle for its winter weather roadworthiness.
Why It's Important to Check Specific Components
Cars – especially standard gasoline-powered vehicles – are extremely temperature sensitive. And many of the fluids that lubricate your car's moving parts, in addition to some of the parts themselves, operate differently when exposed to particularly cold weather. It's also important to go over the most critical functions of your vehicle to ensure you're not stranded in a snowstorm or in the middle of nowhere in freezing temperatures. So, which areas should be the most important when getting your car ready for winter?
Areas to Focus on for Winter Weather Driving
You could compile a list a mile long of components to check for winterization if you really wanted to be thorough. However, there's no need for overkill, assuming your vehicle has been well-maintained up to this point and you live within close proximity to civilization and aren't completely isolated. We're fairly certain our North Tonawanda customers fall under this category, so you can stick to the following areas of focus when satisfying your winter checklist:
Wipers
You'll want to thoroughly inspect your wiper blades. The blades can fall into pretty bad shape in extreme heat or cold weather. They tend to get brittle, allowing large pieces to flake off – or simply get too rigid to do the job correctly. If you notice these actions or they're overly noisy and missing spots, you should change them out with a new pair from our parts department.
Tires
How are your tires looking? You must always check the treads because you want a proper grip during slick road conditions. However, many drivers go the extra mile and install studded tires because the winter conditions are too harsh (which Lockport potentially qualifies for). If you have winter tires already on-hand that you keep in rotation, now would be the time to go ahead and swap them out.
Battery/Electrical
Your battery, alternator, and electrical system, in general, can fall victim to winter weather, especially if they've already slipped into a substandard condition. Stop by our service department, and we'll conduct a complimentary battery and alternator test to ensure they're operating at the proper levels. It's important you have a good, strong battery before heading into the worst of the winter months.
Additional Areas to Check
It's not a bad idea to check the following areas during your inspection:
Coolant
Transmission Fluid
Mirrors
Winter-Ready Windshield Cleaner
Plugs and Wires
Clean Your Lights/Check Bulbs
Get Your Winter Preparations Done at Heinrich Chevrolet
If you want a professional to take a closer look just to be sure your car is ready for the elements, we're more than happy to handle the inspection for you. Schedule service with one of our technicians, and we'll conduct a thorough inspection and ensure everything is in working order to keep you and your family safe on the roads this winter. Don't forget to also take a look at our current service specials.